AZ MetroScapes is focused on being the best commercial landscaper in Arizona!
A business' physical appearance is often the first impression customers glean of a company. Well-maintained, carefully selected, and orderly landscaping lends an aura of professionalism, beauty, and attention to detail to a building. On the contrary, haphazard landscapes featuring dead or dying plants, weed overgrowth, and tasteless arrangements project the opposite. Given that the state of a business or corporation's location's landscaping speaks to the quality of the company itself, you want to take no chances on inexperienced or unprofessional landscaping operations. In the extreme Arizona climate, only experts with years of experience bringing the best out of this area's plant life will do, and the premier commercial landscaper in Arizona is AZ MetroScapes. Here are the top five reasons why hiring AZ MetroScapes is a must for your business. 
 1. Honest, family-owned business that has stood the test of time
AZ MetroScapes has been in the corporate landscaping business in Arizona for over 40 years and has earned a reputation for excellent work. This family-owned business and the details of proper commercial landscaping in the Arizona climate have been passed down from father to son with an emphasis on placing customers and their specific needs first and foremost. Our company is a family and we are proud to say the majority of our 40+ employees have been with us for over 10 years. You can be sure the team of professionals working on your property will be punctual, professional, and experienced. Our employees care about the quality of their work and take ownership of their results. With AZ MetroScapes you get the value and professionalism of a large experienced company and the accountability, flexibility, and responsiveness characteristic of a hometown proprietor. 
 2. Direct communication with management to ensure customer needs are met
AZ MetroScapes takes pride in prioritizing communication and responsiveness. Within 24 hours of contacting us we will be available for an on-site meeting to discuss your needs, plans, and desires and lend expertise. Throughout the entire process, direct lines of communication with management will be open to you, and each crew working on your property will have at least one English speaker to guarantee you multiple levels of communication. From maintenance details, all the way to complete renovation AZ MetroScapes management and team members will work with you to realize your vision for your building's landscape.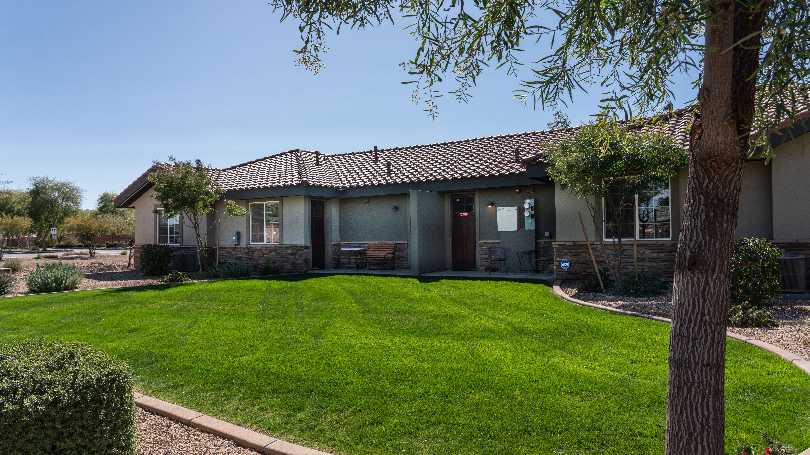 3. Timely and responsive emergency service
In addition to keeping a tight regular schedule, AZ MetroScapes believes landscaping emergencies should never hinder your business that's why we offer unparalleled emergency landscaping service available 24/7. When the summer monsoons hit and trees fall, one call to AZ MetroScapes day or night will have your property clear of hazards and open for business in a timely manner. In addition, we employ certified irrigation experts trained to detect weaknesses in irrigation lines to predict and fix failures before they happen as well as emergency service to fix ruptures and mitigate flooding in a timely manner if they do happen. Whatever may come, AZ MetroScapes will ensure you never miss out on business due to a landscape-related emergency.
 4. Reliable results and high-quality service
AZ MetroScapes currently maintains over one thousand acres of commercial property including corporate centers, office buildings, upscale shopping centers, malls, restaurants, and more. AZ MetroScapes has more experience than anyone in the valley keeping lawns, plants, and trees lush, green, and well-trimmed through the harsh summer months as well as the mild winters and everything in between. We've earned a 100% customer satisfaction rate by remaining communicative and responsive to customers' needs and always prioritizing punctuality and professionalism. Landscape crews will always arrive at your property on time, in uniform, and prepared to work diligently.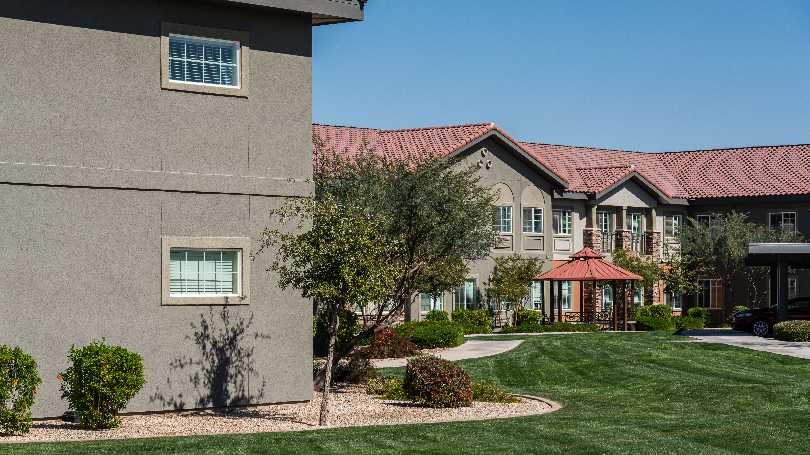 5. Customizable service to meet clients' needs
Whether it details as minor as the shape of your hedges and the length of your grass or a complete overhaul involving clearing ground, planting trees, and laying gravel AZ MetroScapes is prepared to meet any of your customization needs. Management will work with you from start to finish to plan, oversee, and change your landscape's maintenance, and crews will be responsive to any on-site changes you may need. Far from a one size fits all program, AZ MetroScapes has serviced countless properties and commercial landscapes in Arizona all with varying needs and desires. Whatever you want your landscape to do for your business, AZ MetroScapes will make it happen.